About the app
Available to download from The App Store and Google Play. Toolbank is proud to announce the launch of its new mobile app, making it easier than ever to browse, search information and purchase from our B2B site.
Why use the B2B app?
Fast, easy and secure
Quick search function
Place orders from anywhere
Accurate pricing and stock availability
Detailed product information
Latest news and promotions
It even scans barcodes!
Free to download and use!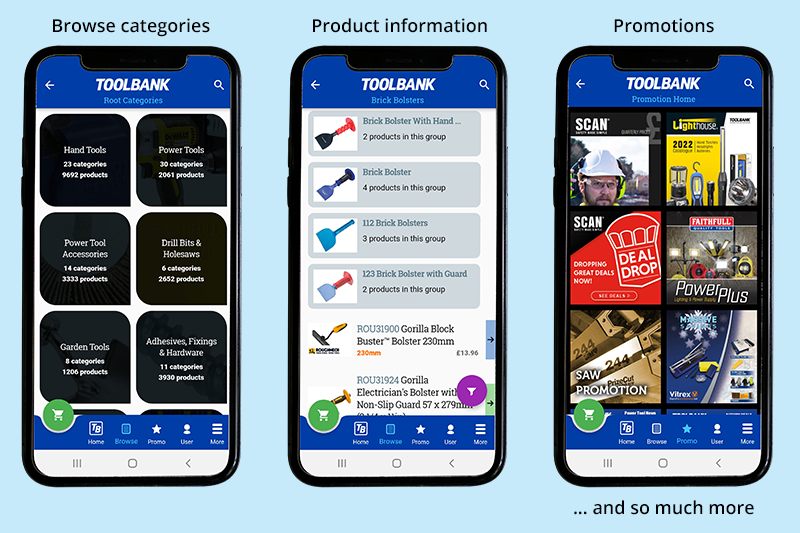 Published on 01/01/2023 Expires 01/01/2024